Felt and zipper heart brooch
A lovely red felt heart embellished with pieces of brass zipper and hand embroidery.I enveloped the heart with two layers of the brass zipper.
Hot Pink felt and zipper heart brooch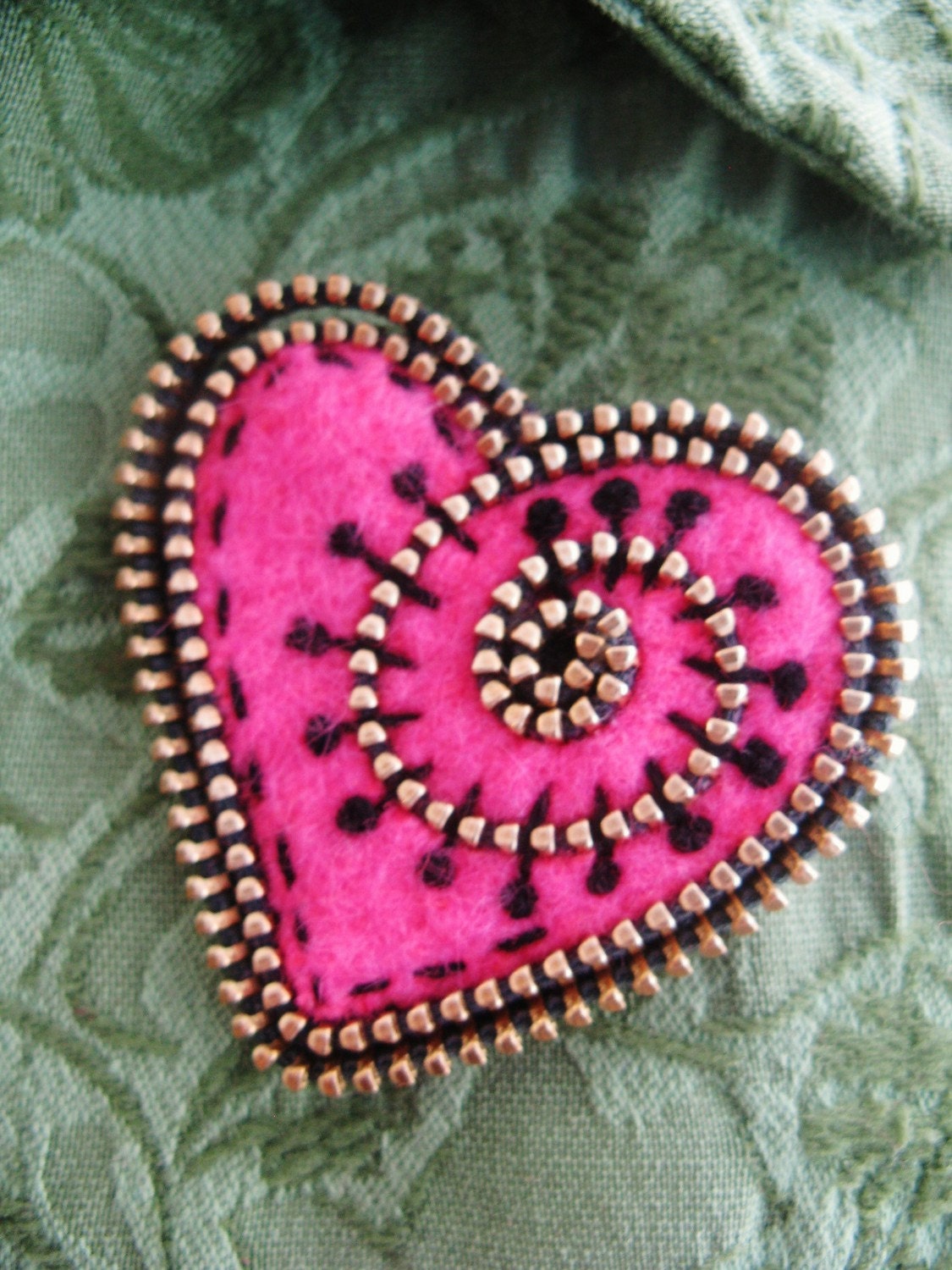 Gold on black
Leaf brooches
Today's embroidering results
Finished paisley brooche
Some new heart brooches
Playing with paisley and zippers
A bit of extra embroidery..
Cheerful little bird !!
Felt and zipper leaf brooch
source: farm5.static.flickr.com