It is seriously SUPER easy!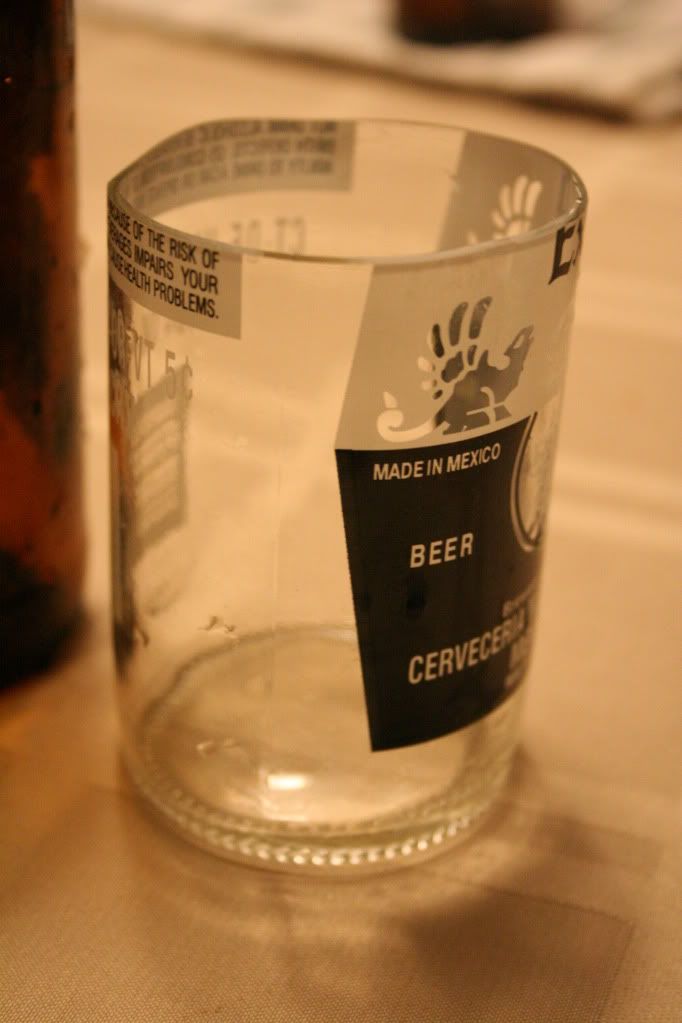 1. Glass bottles.
2. yarn/twine/cotton string. Something that will ignite well. I made the mistake of trying to use that colored floss you make friendship bracelets out of. FAIL. Next I thought "what do I have that is cotton??" TSHIRTS of course! Alyssa sacrificed one of her tie dye shirts to cut strips for the string
3. Nail Polish Remover. Or something good and flammable.
4. Matches. I also used a candle to help control things.
5. Pitcher of water. Full enough to dip the bottle in, without displacing water over the edge.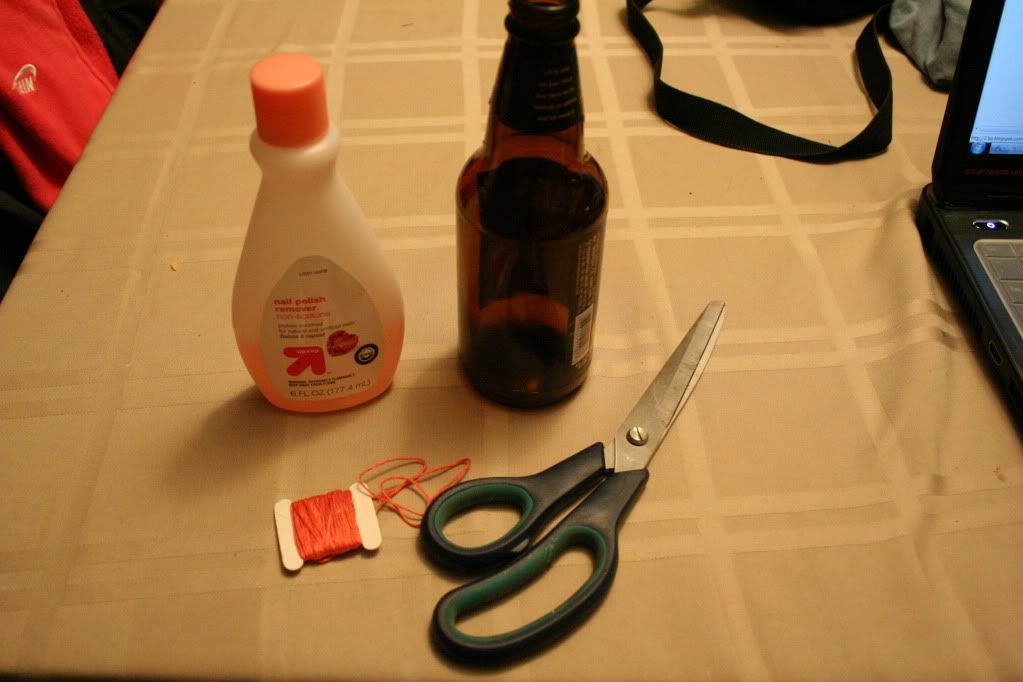 Okay this is honestly so easy. Cut a strip of string/twine/tshirt to fit around the bottle and have enough left to tie it. If it is thin material, wrap it a couple of times.
Now don't tie it yet. Soak it in the nail polish remover. Then tie it tight around the bottle. Cut the extra strings.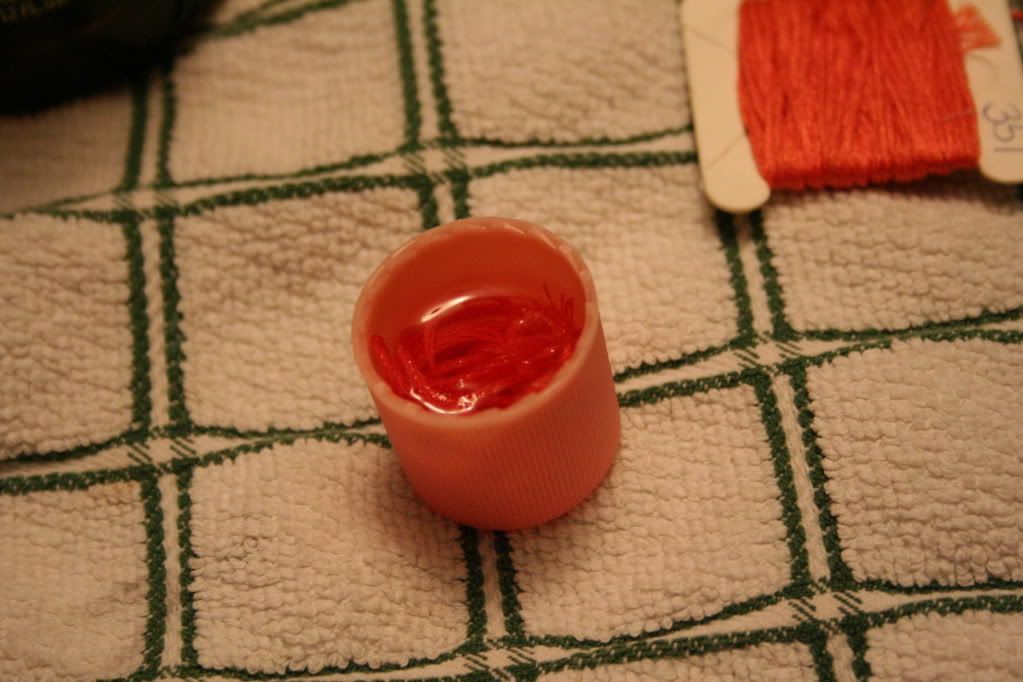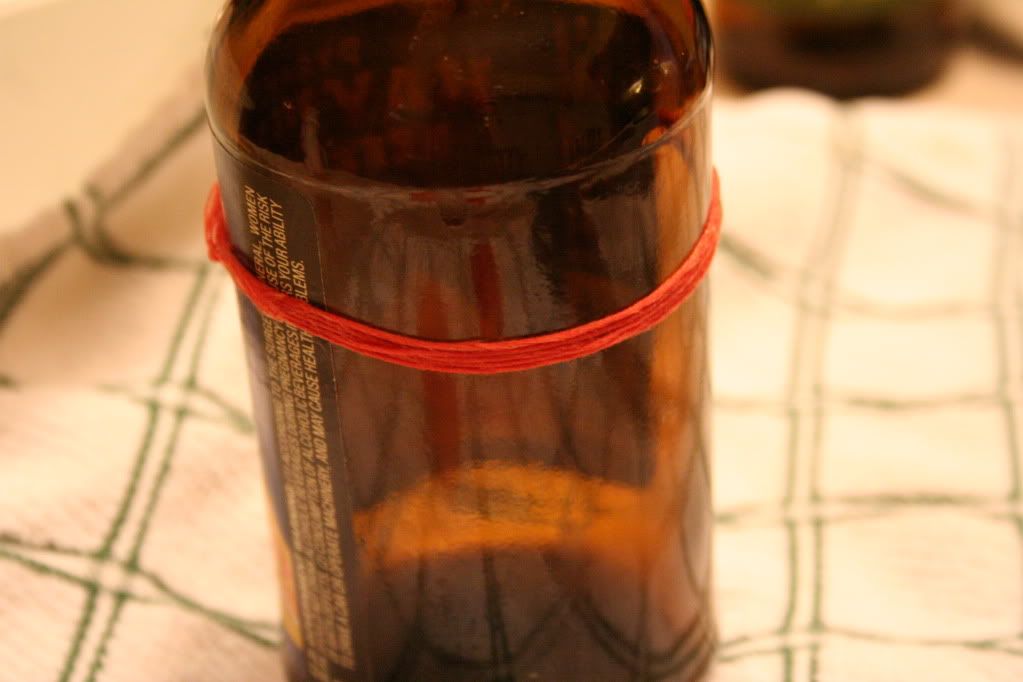 Light the candle (or match) and set the thing on fire! I was worried at first, because I knew there was nail polish remover all over the bottle. Well good news, it doesn't catch on fire It is actually really controlled.
TIP: you should see a flame on your bottle. I wasn't sure if the floss was working the first time, but it didn't actually catch the string on fire. You want it on fire. If it isn't, you need a different string that is cotton to wrap around your bottle.
Now rotate it for 30 seconds to make sure it gets good and hot. I heated it from both sides, the flame of the candle touching the bottom, and the flame that is on the top side of the bottle/string that is upwards. (see photo) Rotate it slowly to make sure it is hot.
Finally dip it in the water….fast. I was afraid the flame would burn me, but it didn't. Do it fast for a clean cut. You'll hear the sound of glass breaking and it may scare you. Wait a few seconds to make sure it is separated all the way around. It will make an initial break, then finish off. So just wait about 15 seconds til it sounds done (you'll see what I mean)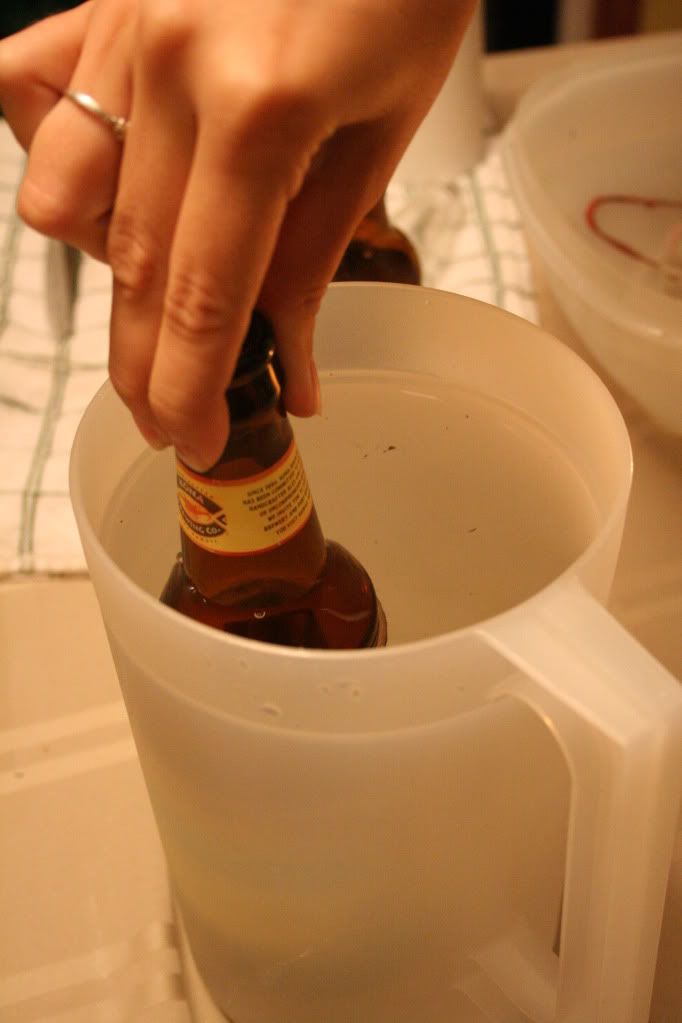 When you go to lift it out- hopefully what you are left with is something like this. You pull the top off and the bottom portion is still sitting there. Finally sandpaper the edges if need be (or with like a wood file)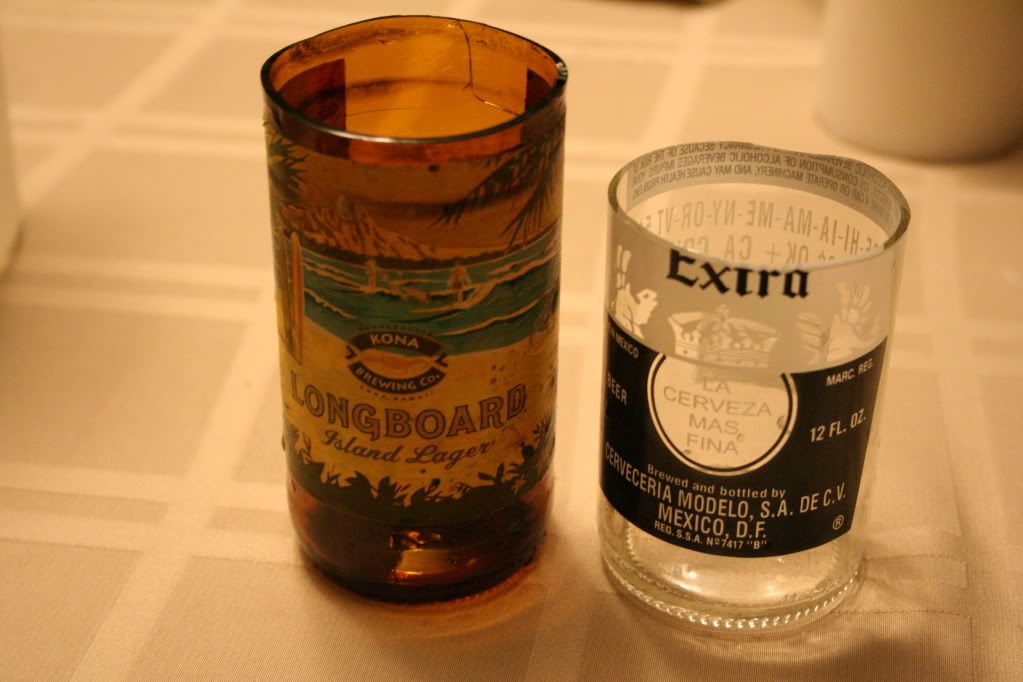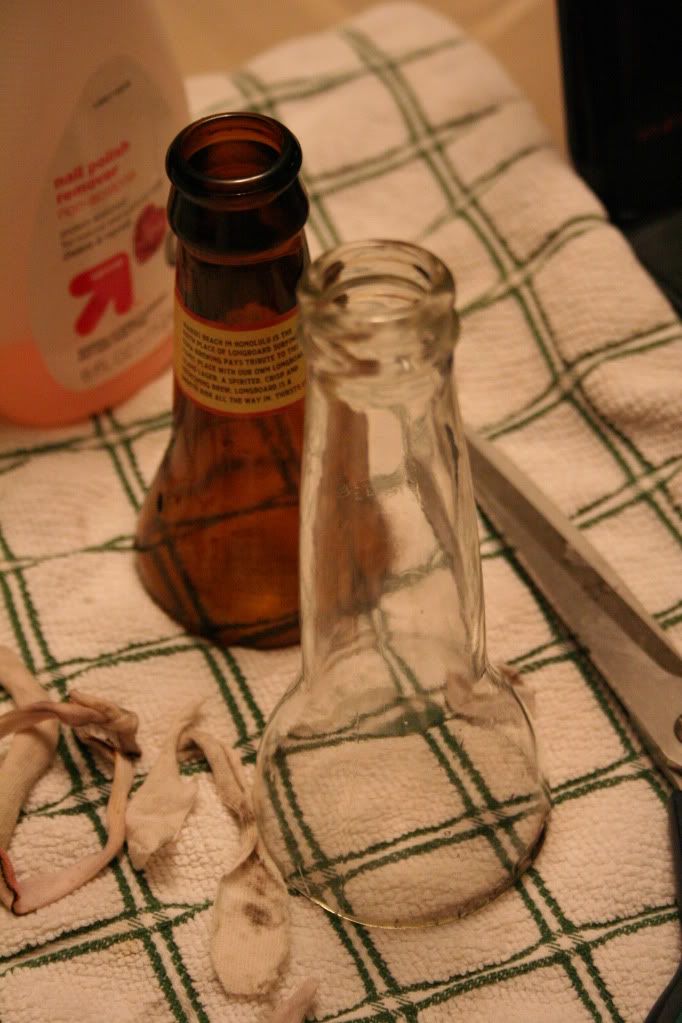 Now think of all the possibilities you could do with this great glass cup. Candles, drinking glasses, planters, etc. Hopefully I'll be posting a few of those ideas soon!!
Source: threeyearsofdeath.blogspot.com
source: threeyearsofdeath.blogspot.com