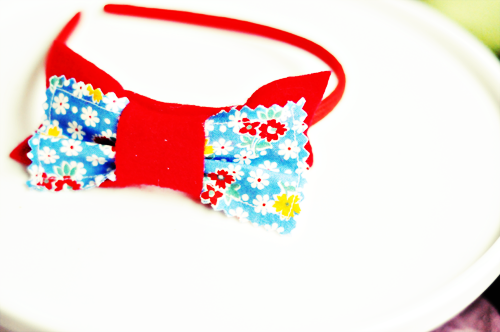 Zig Zag Headband Tutorial
I know there are so many tutorials for headbands out there. This is my spin on how to make your own zig zag headband. If you're anything like me, you already have all the things you need on hand to make it.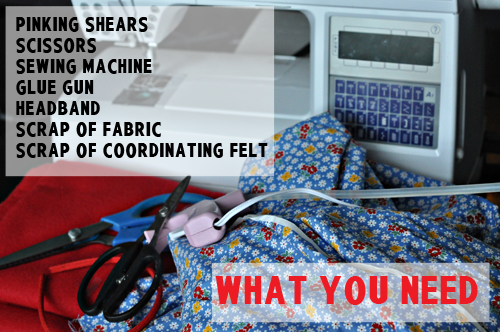 Pick out a scrap of fabric and coordinating scrap of felt.
Here's what I chose:

Cut fabric into 2 pieces of 3″x1″.
Face fabric pieces back to back.
Using a 5/8″ seam, sew a the inside of the rectangle.


It should look something like this-
easy, peasy right?

Using your pinking shears, cut an outline around the rectangle.


Squeeze together a section in the middle of
the rectangle to create a pleat:

Sew a straight line to create the pleat:


Cut out the coordinating piece of felt to approx 2″ x 1 1/2″.
Cut out two triangles on the ends of the felt like so:

Layer the zig zagged bow on top the felt.
Sew another straight line over the original pleated stitches
to sew the two pieces together:


Using your glue gun, make a line of glue on the
back of the felt and lay your headband onto that line.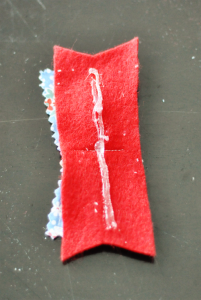 Next take a small piece of felt (2″x1″) and the headband.
Wrap the small felt square around the bow and the headband.

Glue it into place.
Cut another piece of felt to place over the
back of the headband to finish it off.
Glue that on the back of the headband like so: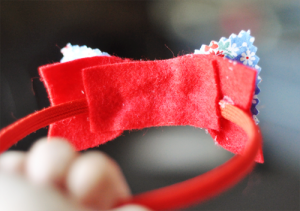 And there you have the finished Zig Zag Headband: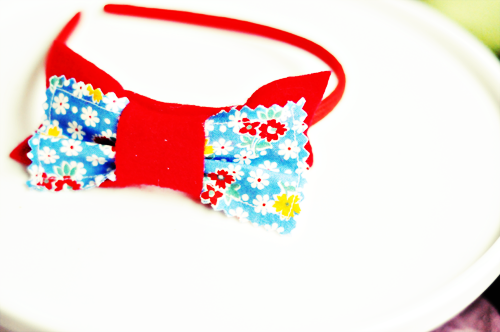 source: leilasmom.blogspot.com