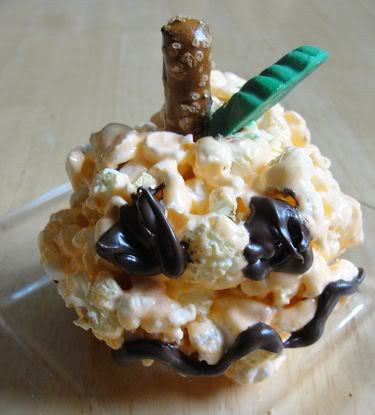 I was looking for a simple Halloween recipe for kids to make as a snack this afternoon and came across a recipe for popcorn balls using marshmallows.  My traditional popcorn ball recipe uses boiled sugar and corn syrup.  There was no way I was going to let the girls help with that until they were a little older.  However they have made Rice Krispie treats before, so this recipe for Halloween Popcorn Balls seemed perfect.  It uses a packet of orange flavored gelatin for the coloring which gives it a little bit of flavoring but it's not over-powering.  I used some candy melts and pretzel rods to decorate the popcorn balls.  The girls had so much fun helping and the popcorn balls turned out so cute!
Halloween Popcorn Balls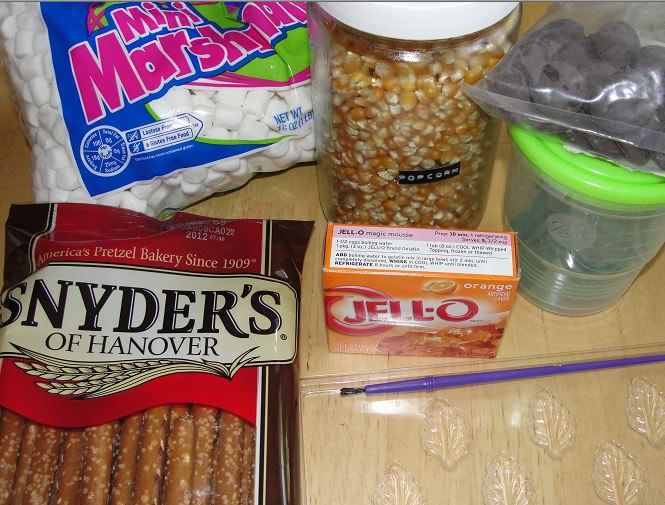 To make this Halloween recipe for kids, you will need the following supplies:
1/2 cup popcorn kernels (preferably organic)
a 10 oz bag of mini marshmallows (or 8 cups)
1/4 cup butter
a 3 oz box of orange gelatin (not sugar-free, artificial sweeteners are not a good idea for kids or anyone really!)
coconut oil or butter for greasing hands
a bag of pretzel rods
Wilton green candy melts
Wilton chocolate candy melts
a leaf chocolate mold
parchment or waxed paper
a silicon mat (optional)
a small food-grade squeeze bottle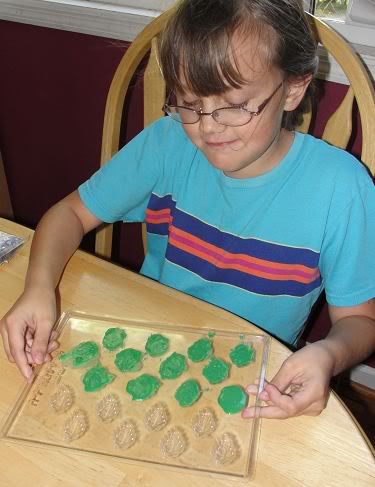 Start by making leaves from 1 cup of green candy melts.  Melt in the microwave at 30 second intervals until smooth.  Alternately, you can melt in a double boiler on the stove.  Spoon the melted chocolate into the molds and tap on the table to remove any air bubbles.  Set aside and allow to set up.
If you have extra melted chocolate, pour it on to a silicon pad and allow to set.  When it is hard, you can break it up and store it in a baggie or mason jar until the next time you need that color.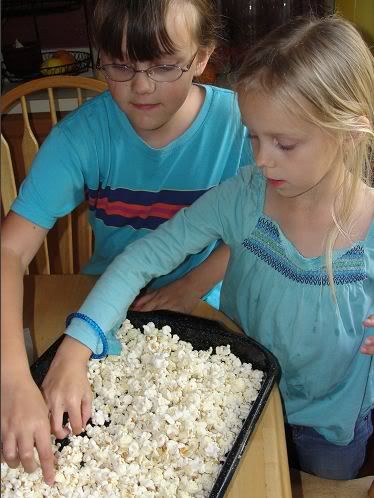 Pop the popcorn using your favorite method. (We like to use a hot air popper as it is quick and easy.) Pour into a large pan and remove any unpopped kernels. This is a great task for the kids!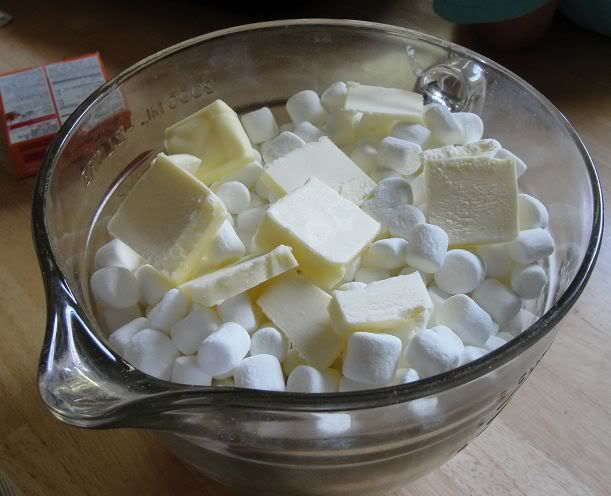 Melt the marshmallows and butter in the microwave at 30 second intervals until melted and smooth.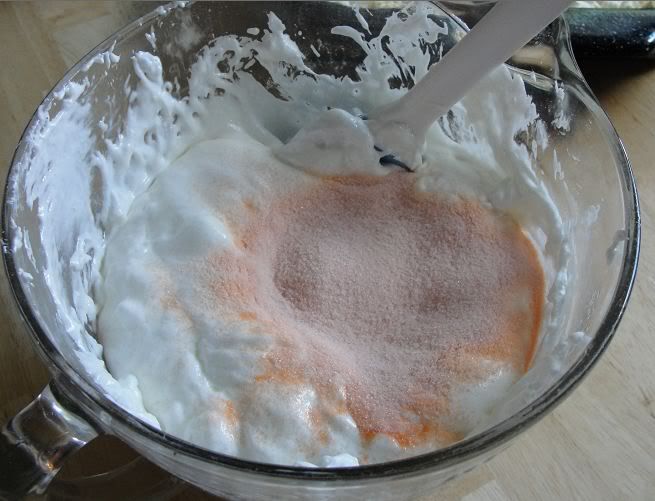 Stir in the orange gelatin until color is well-distributed. Microwave for about 30 seconds longer to ensure the gelatin is dissolved.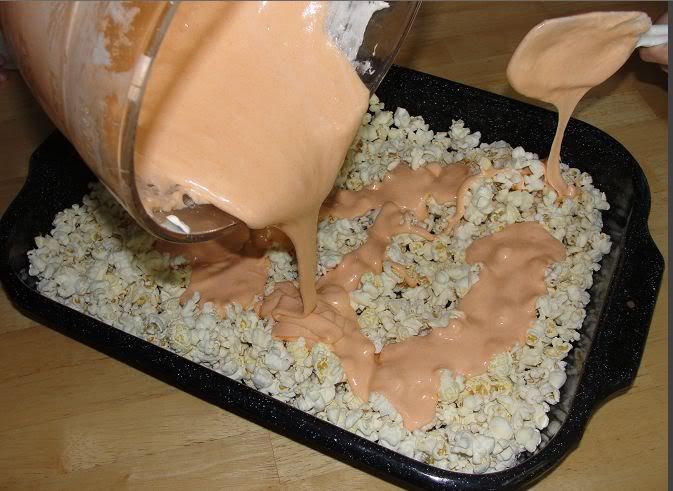 Pour the marshmallow mixture over the popcorn, stirring well until all popcorn is coated. Allow to cool slightly so the kids can handle it safely. Meanwhile coat their hands with coconut oil or butter.
Form into balls, making sure to press hard so the mixture stays together. It is beneficial to re-coat your hands with oil in between balls.
Break off the tips of the pretzel rods. You want about 1-2 inch pieces. Press broken side down into the Halloween popcorn balls for the pumpkin stem.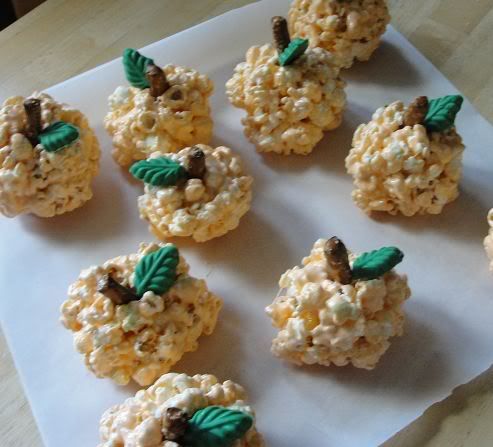 Unmold the leaves and press into the popcorn balls near the stems. You can use a little bit of melted chocolate to help hold them in place. However we found that the popcorn balls were sticky enough to hold it in place on its own.
Melt the chocolate candy melts (about 1/2 cup) and transfer to a small squeeze bottle. Use the squeeze bottle to draw the faces on the pumpkins. Allow to set a few minutes to harden.
The recipe makes 10-12 popcorn balls, depending on how big you make them.
Food gifts for Halloween: Halloween Popcorn Balls, Halloween Recipe for Kids
source: www.amazon.com