Vintage Pillowcase Nightgown Tutorial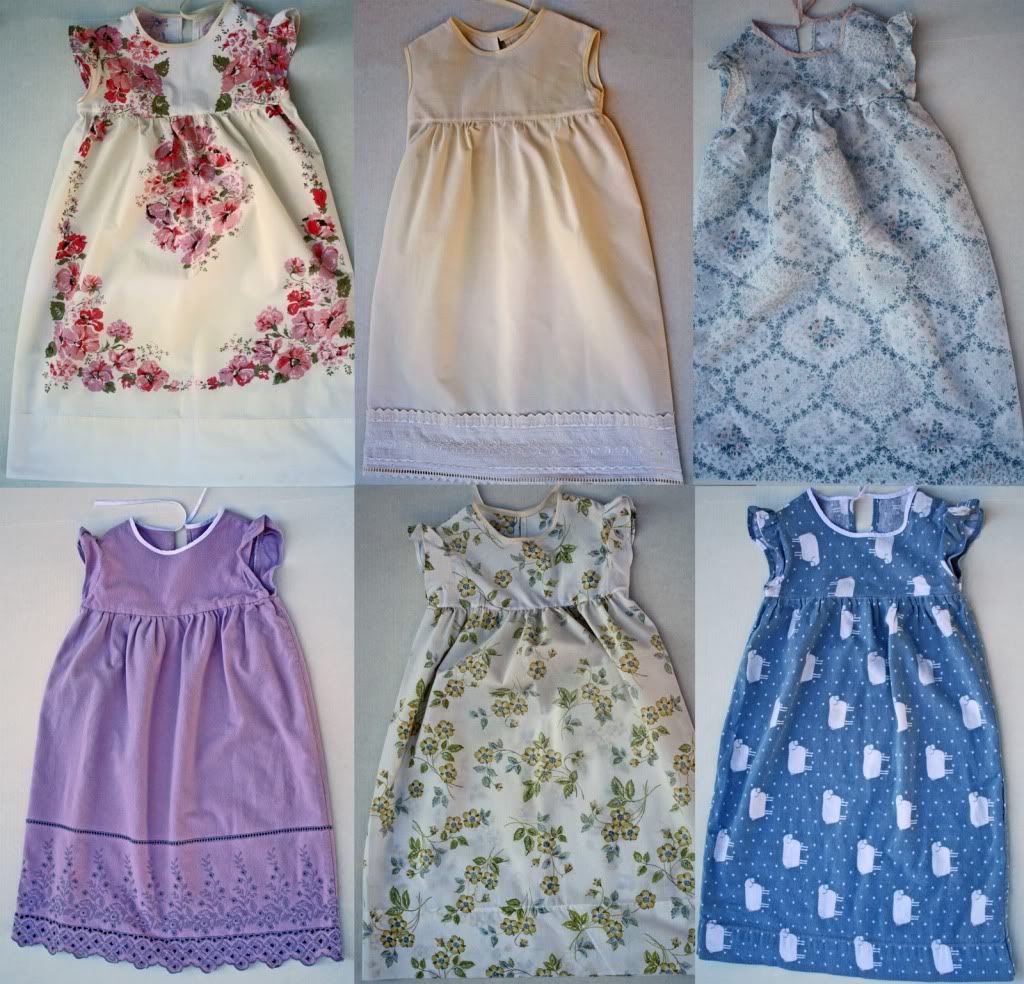 While getting lost in the sea of Pinterest boards I found these beautiful pillowcase nightgowns on iCandy Handmade. I knew I just had to get my hands on this tutorial, which led me to Gingercake. You may remember before the genius Pajama Pillow Virgina, from Gingercake, shared with us earlier this year. Since I was loving these pillowcase nightgowns so much I just had to see if she would share them. She happily agreed and here she is today with this adorable tutorial…

Pillowcase Nightgown Tutorial
We spend many summer time mornings staying in our PJs until lunch. I decided to make some pretty nightgowns so the girls would at least look nice and sweet on these lazy days. I have been shopping lots of thrift stores lately found such pretty vintage sheets and pillowcases. I listed a bunch in my other etsy shop gingercake. Here are the night gowns I made from some of the ones I kept.


that one was from a sheet. So pretty and delicate! I used up most of that on trials until I finally made this one. Here is from a pillowcase…


I love this print and this poly blend is SO soft. Not as easy to work with since the cotton count is less but still fine. I HATE doing the rolled hem on little girl sleeves and necklines so here I made a cap sleeve and used some lace hem binding as the neck. Pretty! I did a button on the back seen here…


These were pretty easy and here is a quick tutorial for you to make one for your girls. This is for a size 4T
I suddenly have the urge to run out and rescue every lone vintage pillowcase I've come across at thrift stores over the years … Virgina from Gingercake shares her tutorial for making sweet little toddler nightgowns out of vintage pillow cases over on Prudent Baby.
source: pinterest.com