Beaded Dragon jewelry for Newyear 2011
Beaded Dragon Curve Fractal Necklace – Blue & Copper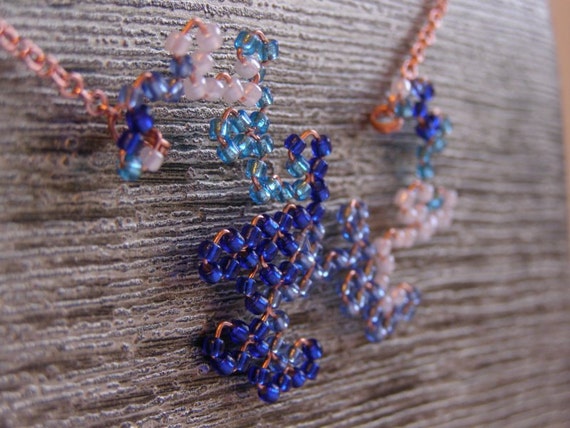 Simple Fractal Beauty. The only pattern in the Dragon Curve is a single 90 degree bend. Then you copy the entire pattern. Then you copy it again, and again, and again… Simplicity itself, but a wondrously complex image comes from it. A beautiful demonstration that something simple can easily become joyfully complex.
This necklace is perfect for both your inner math geek or your extrovert fashionista.
Technical Details
The 7th generation of the fractal "dragon curve" made from a continuous length of wire, strung , with glass seed beads. This particular pendant is made from copper wire with blue & white glass seed beads. It is 6 cm (2.25″) wide. Hung on a copper chain. Pendant and chain measure 45 cm (18″) for total length.
Custom Dragon Curve Fractal Necklace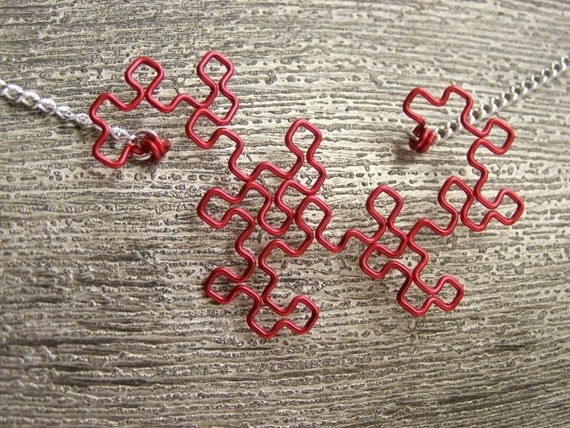 Teal Dragon Curve Fractal Earrings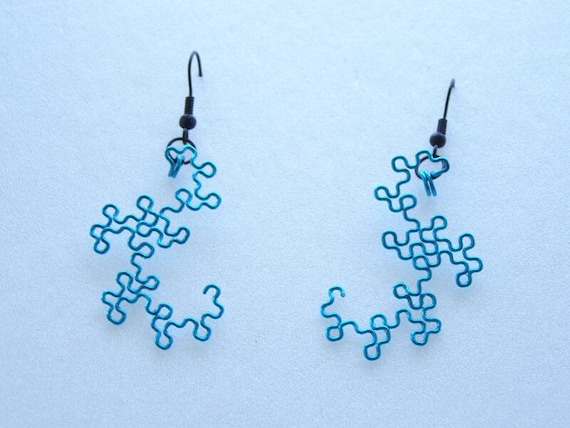 Beaded Twin Dragon Curve Fractal Necklace – Fire & Ice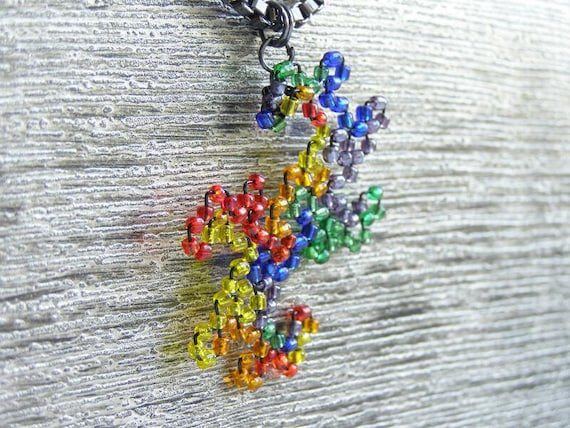 Custom Beaded Dragon Curve Fractal Necklace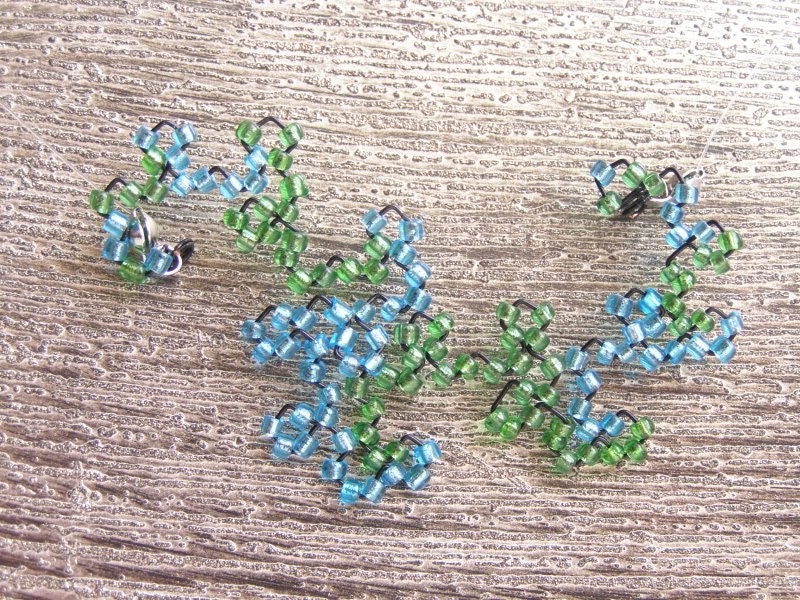 You can buy it From DragonNerd
source: www.etsy.com