Knitting chrysanthemum scarf tutorial

Making 52 loop: ( 5*X+2.  X=10 (total loop is 52)
Making loop with your left hand, used a stick to tight.

Round 1: 52k.
Round 2:1k, from 2-51 k but squeeze 3 Turn clockwise for aloop, 1 k

Round 3:1k, to lift the  5 loop with right hook (loop 2- loop 6), groups into one group, move the left hook,5k at this group. Making the same way until 51 th loop, 1k.

Round 4: 52 k.
Round 5: 52k.
Round 6: 52k.
Round 7-12: Making the same round 1 – 6.
Making until length of the scarf as you like.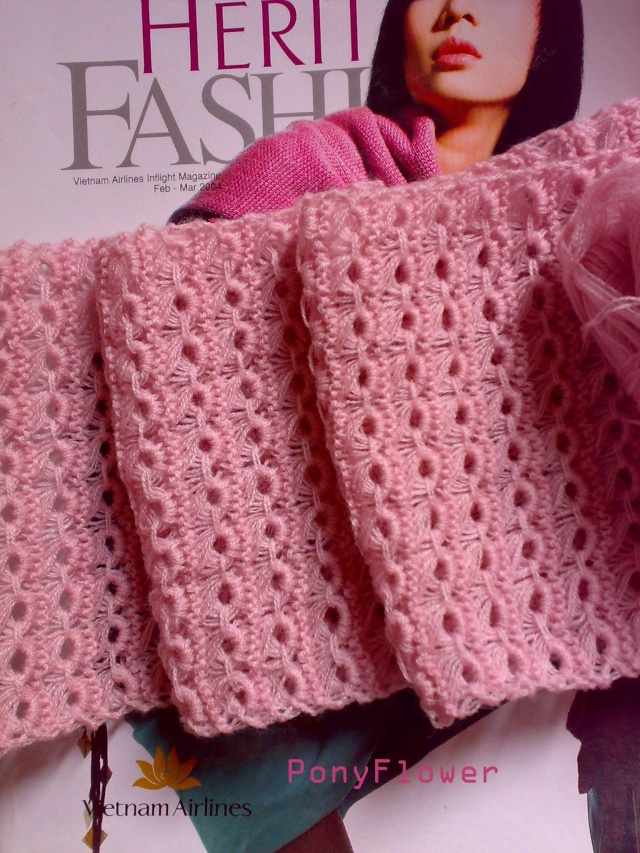 source: img23.imageshack.us