Crochet so cute and beauty dress and tank top for baby and mummy
Girls on a thread, it is difficult to say, because there are several raised patterns and even in different directions, guided by his intuition, but in general I think it will be possible to adjust the shelf to make her breasts smaller. I rummaged in my inventory and took Lily from Yarn Art 50g / 225m hook 1.3 (steel Chinese) will knit for 4.5 years, I have 2 skeins of light green color of hope is enough, but may be in the process decide to combine …  Alla used 100% cotton 50g to 150m, but how strange judging by the photos themselves
Photo: http://www.stranamam.ru/data/cache/…30154_57760.jpg maybe there is some sort of a different metric, Do not Know … Whatever it was I think are ideal and So so, and  successful, generally footage of 50 for 220 – 250m.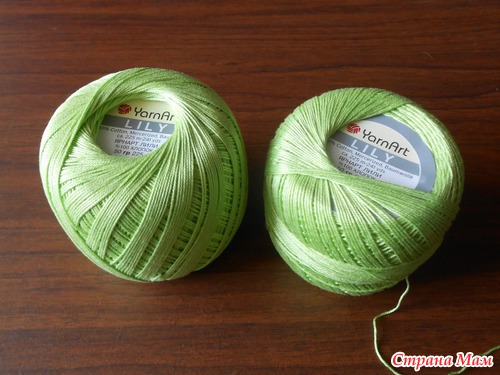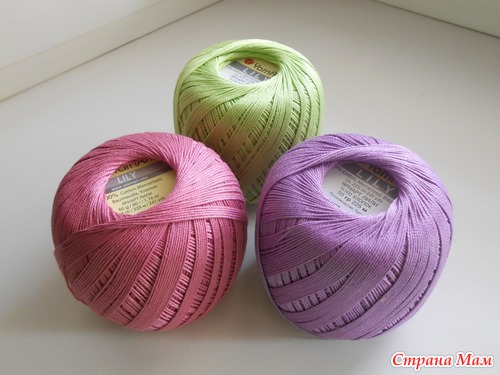 Crochet start from the back of a cell-like tongue, then go to the openwork pattern of lush columns in the original reports is 5 in length and 4 in width (we do 5 wide), after the strip with eyelets, and the other side is similar, customize the size of the figure. Next on my assumptions without taking the yarn from one side to the top level of the series with ruffles, knit direct and inverse series tie all that imposed but also taking into account the tabs …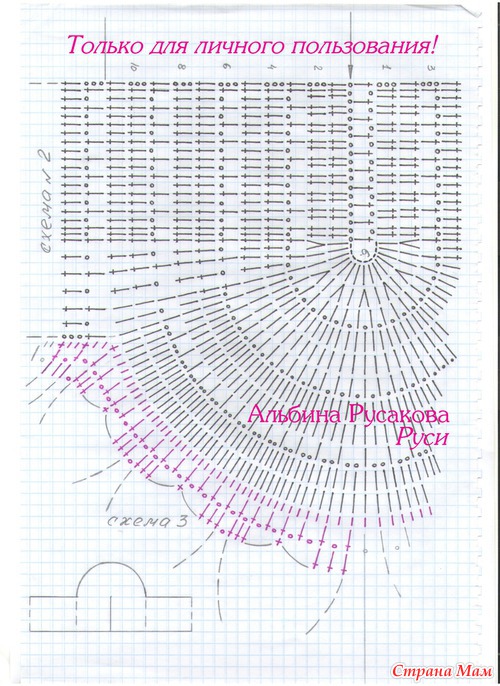 Next, go to the openwork of lush bars, knit 5 reports in width and 5 in length, continue with 2 rows of the scheme. Who will be the size of a report on demand even in the long feel free to add.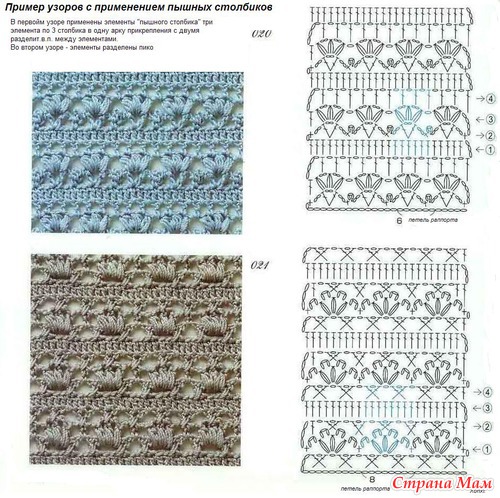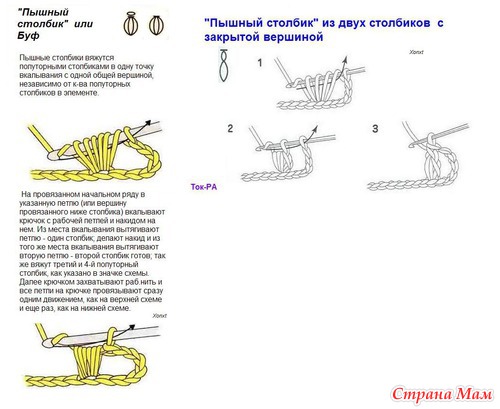 CROCHET PATTERN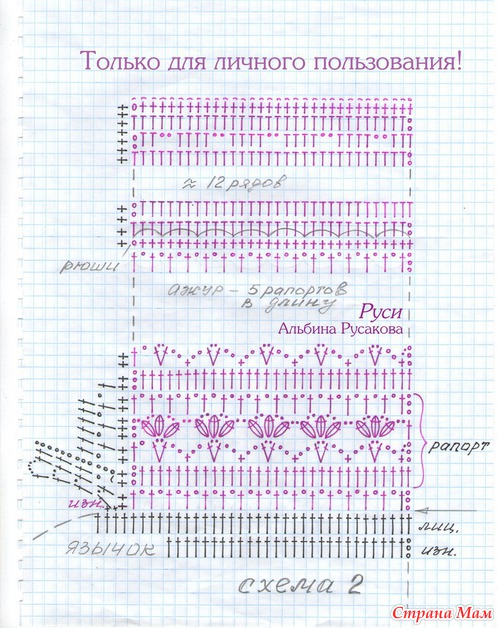 So that's what happened.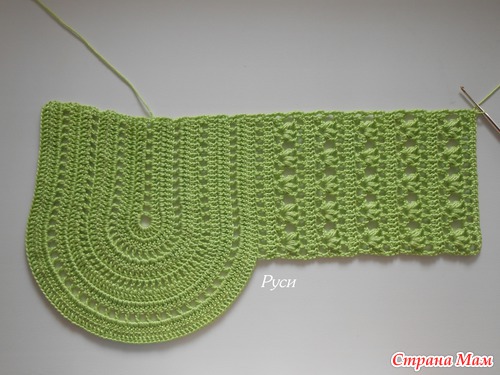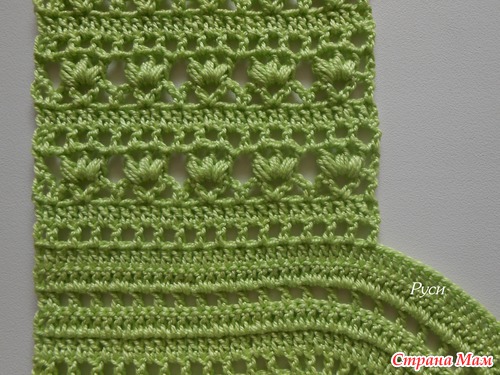 The last row of sc, bind, I came up with 32.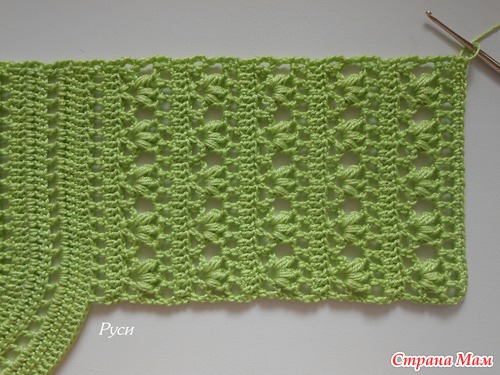 After 5 reports openwork crochet bar  in the same forward and backward rows guess where that 5-series, but here there is no way to guess where to stop because there is no other side of the symmetrical, so I have a little wind off the thread on the carton and left this side, crossed on the other, connecting the second side  on the child and look to have the same two bars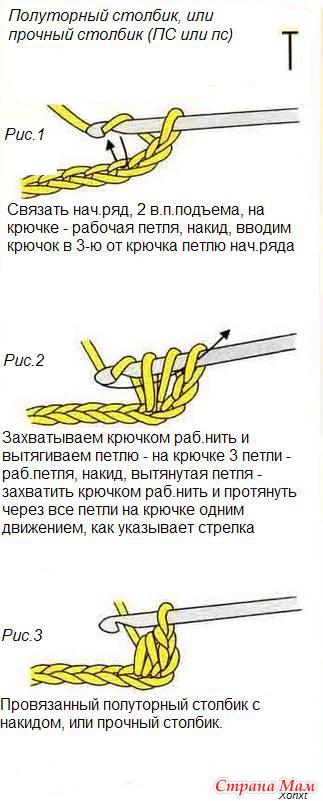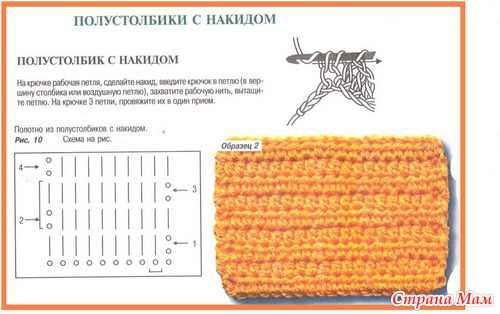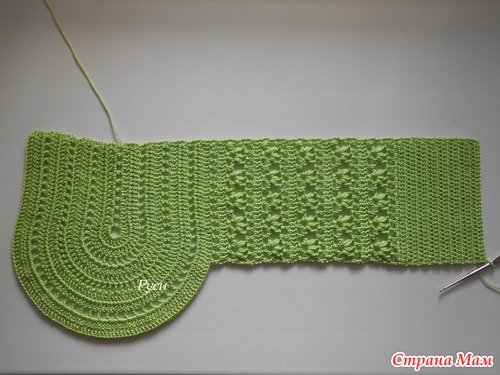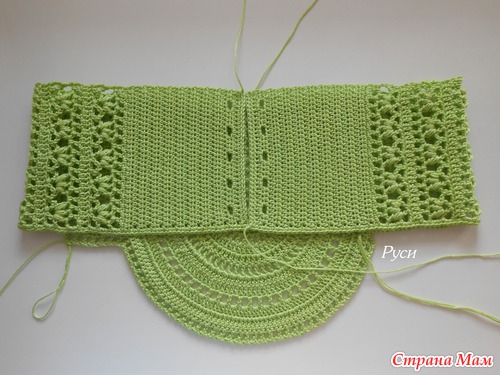 Это схема обвязки (4 в. п. подьема вместо 3), пока просто сам принцып места крепления покажу позже.

Итак что мы имеем, у нас связан язычок и 2 полосы по сторонам соединенные вместе частично. Теперь нам нужно обвязать все это дело СБН по кругу по нижней части где пойдет юбочка и по верхней где продолжится кокетка. Последовательность их выполнения каждый выберет сам, а мне захотелось продолжить с юбочки. Обвязку я делала по 2 СБН в каждый ряд кроме пышных рядов там по 3 сбн и в рядах с полустолбиками чередовала 1 и 2 сбн, на дуге в каждый ссн. Следующий ряд арочки из ССН и 1 в. п. через 1 сбн нижнего ряда, здесь очень важно на переходе к дуге (остаток от язычка) сделать как показано сиреневым цветом на схеме 1, т. е. суть в том чтобы столбец из 3ССН который в дальнейшем граничит с передом и спинкой шел от 12 ряда нашей полоски, на дуге у меня 71 сбн 

 передохнули, поехали дальше. Итак наша юбочка, она состоит из 3-х ярусов и 2-х узоров, узор на спинке идет с расширением поэтому делаем прибавки грамотно (схемку-эскиз готовлю) чтобы был плавный переход с узора на узор. Первый ярус 7 рапортов / 6 клинышек, второй ярус 11 рапортов / 10 кл., третий ярус 16 рапортов / 15 кл. Можно разложить и по-своему 


Схема юбочки с переходами 1 ярус – 6 клиньев / 7 рапортов, места крепления следующего яруса показаны пунктиром. Схемка по прибавкам следует…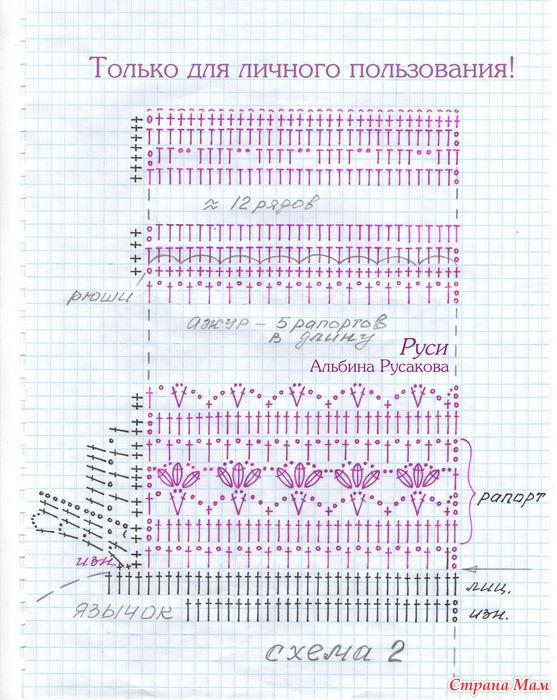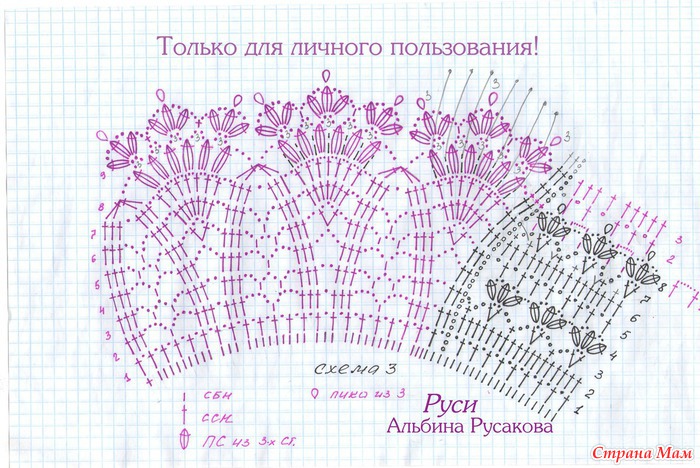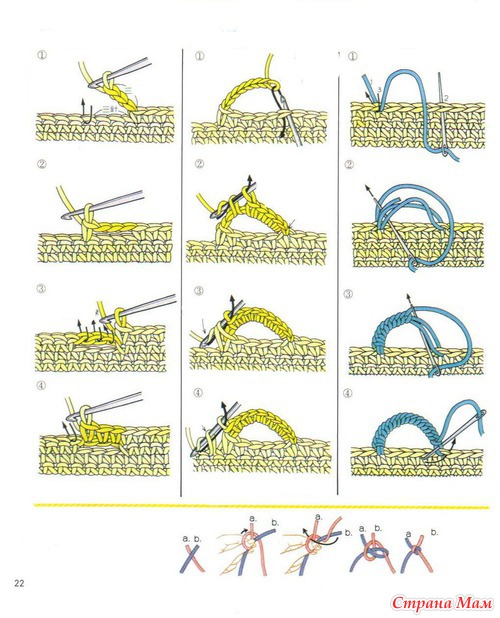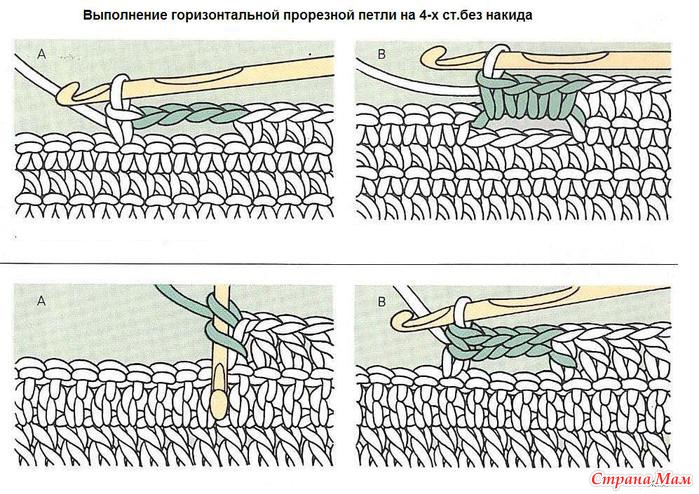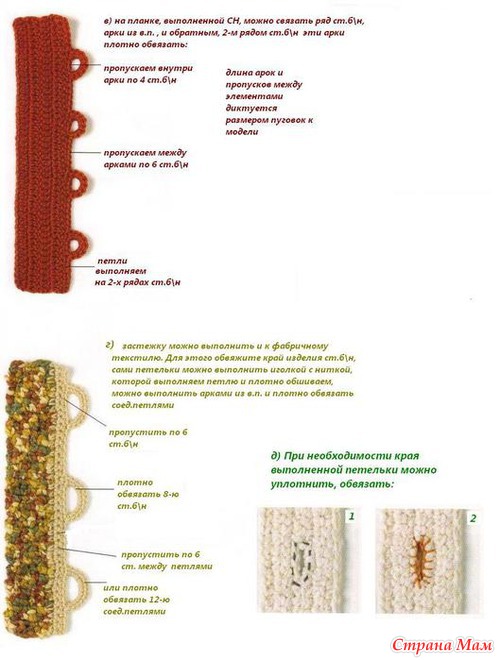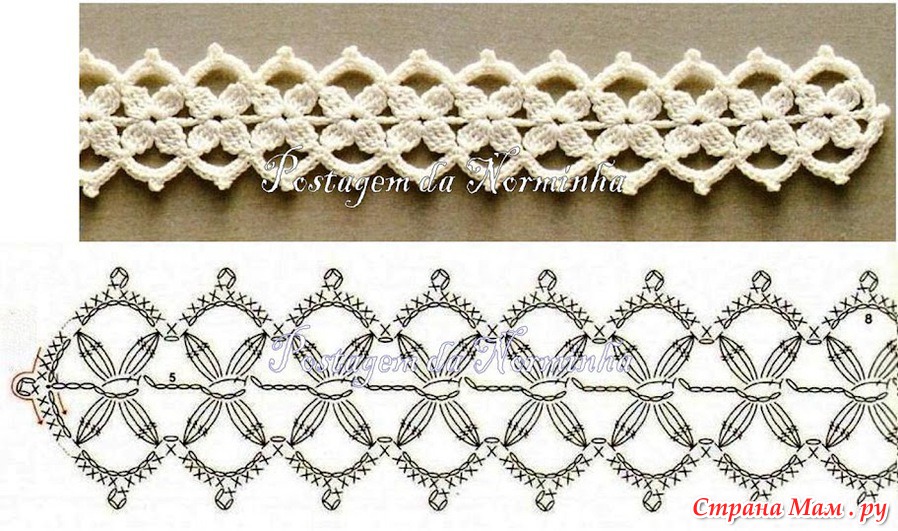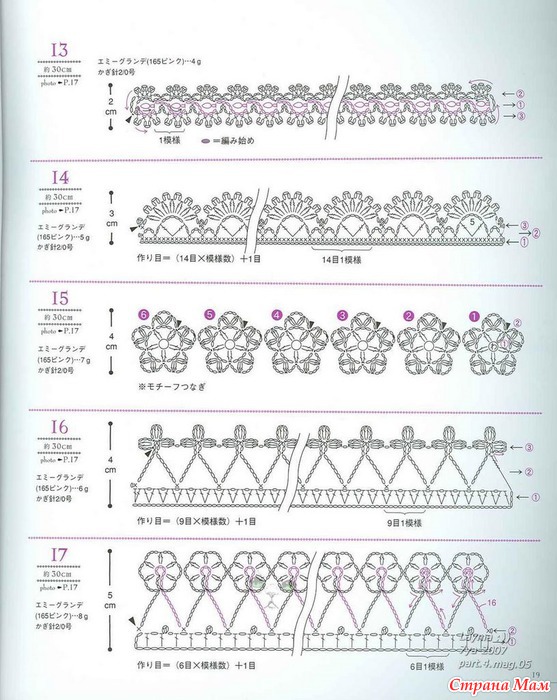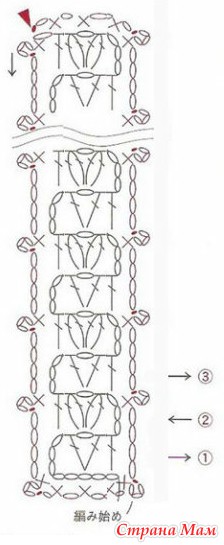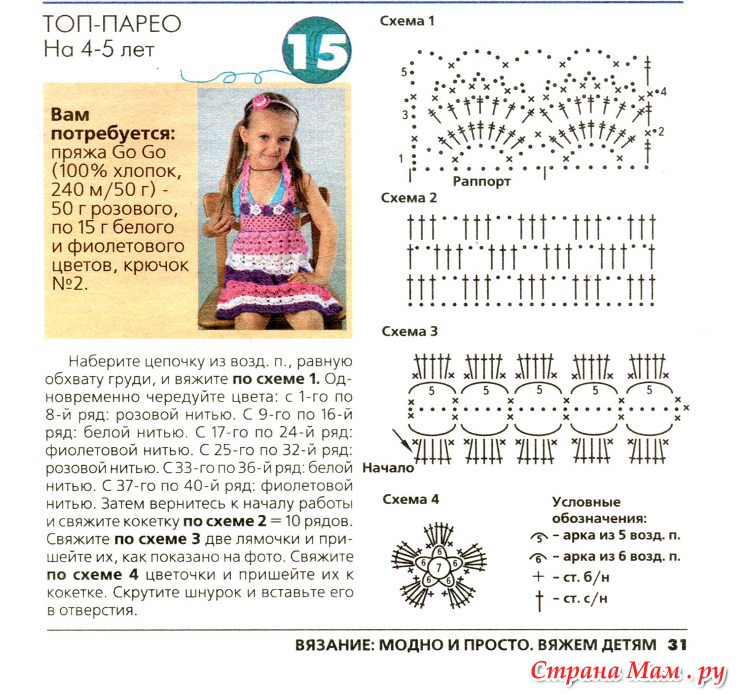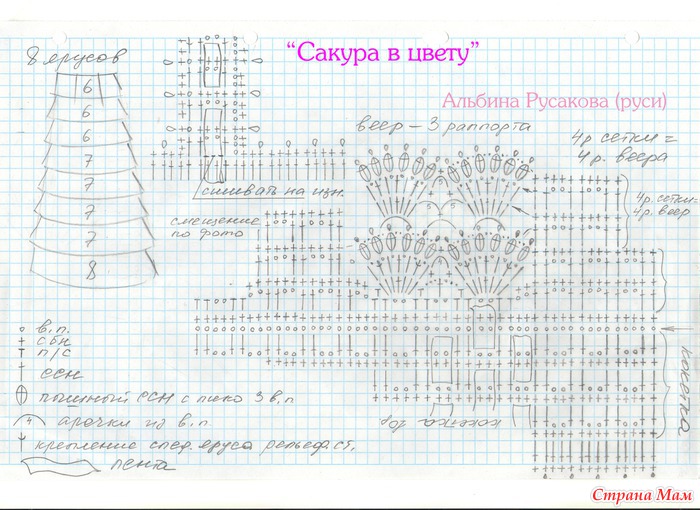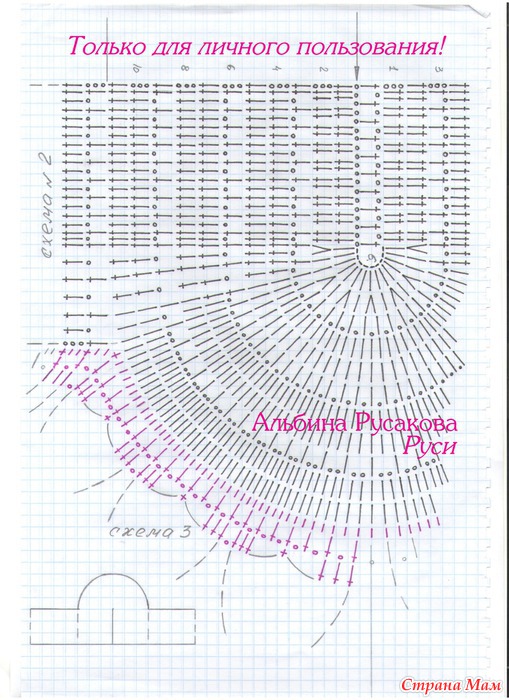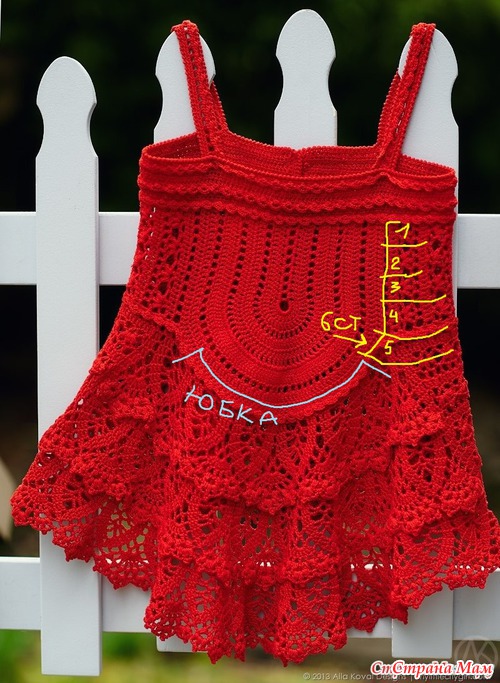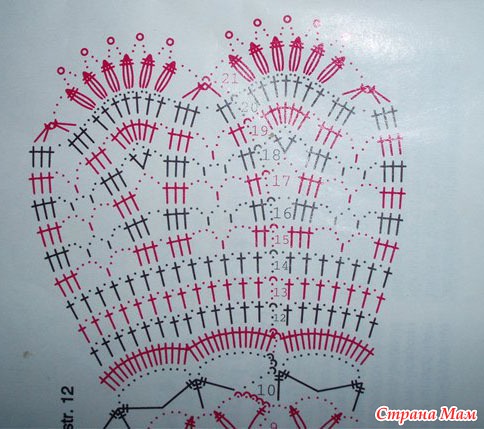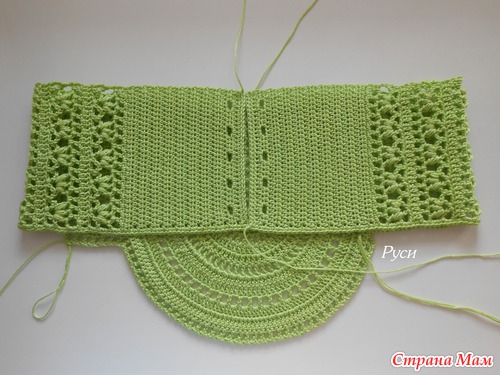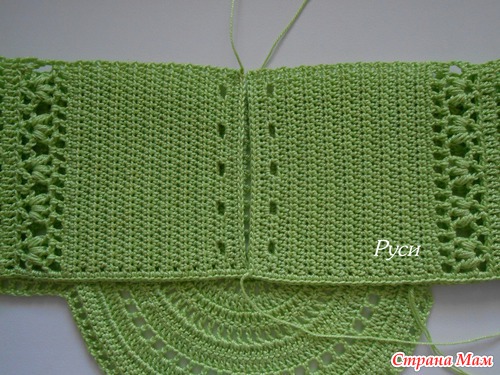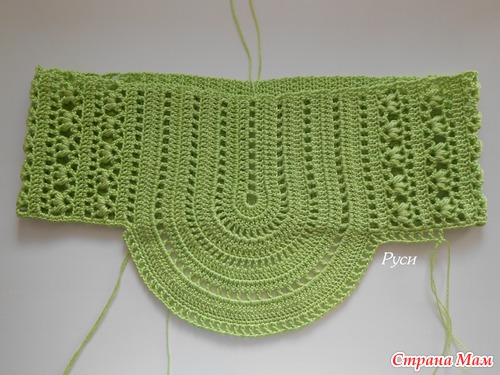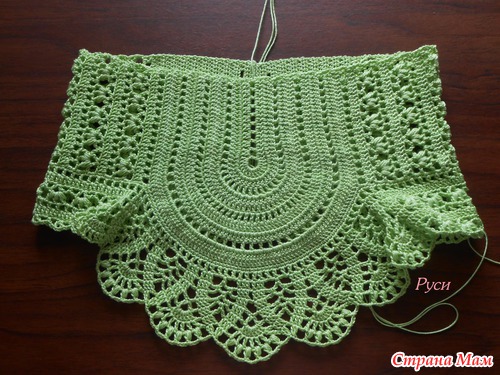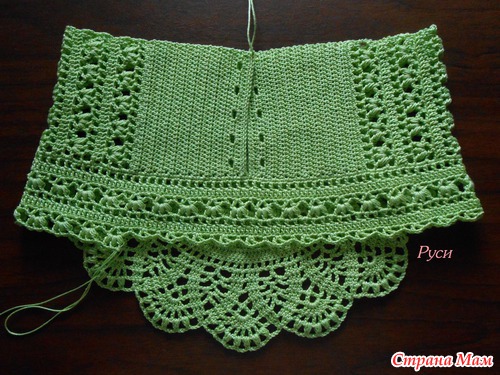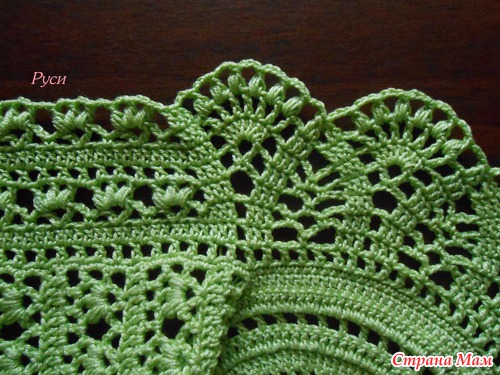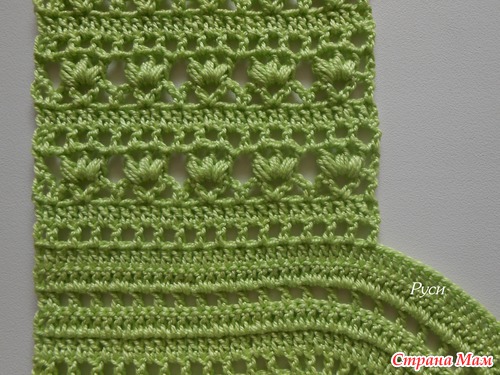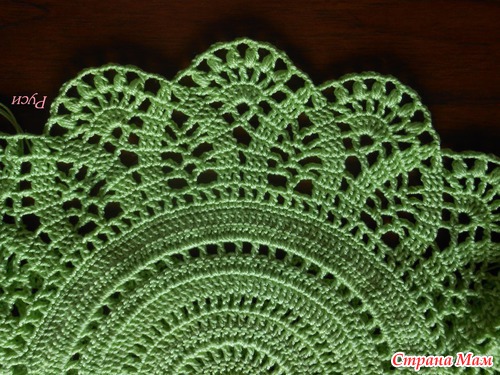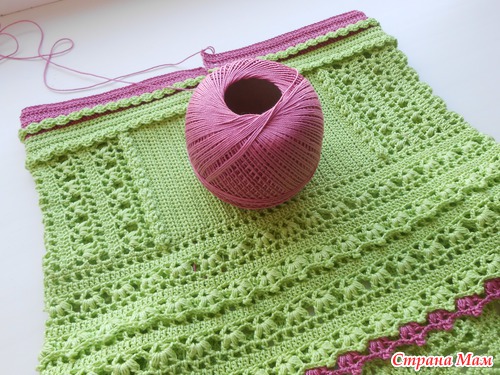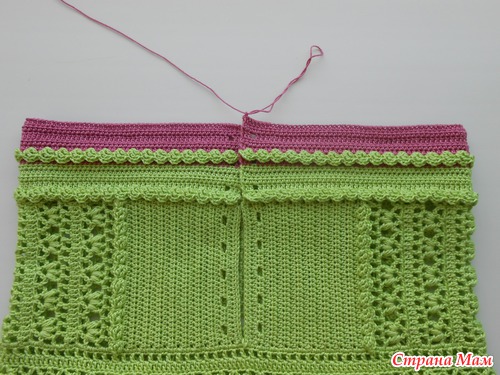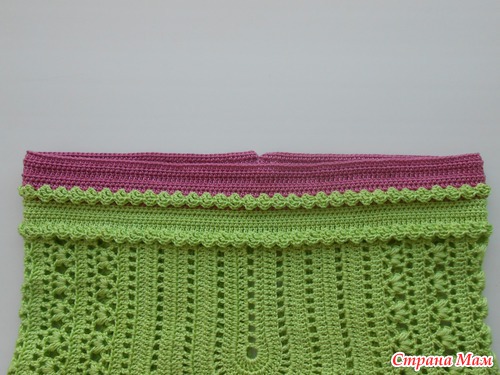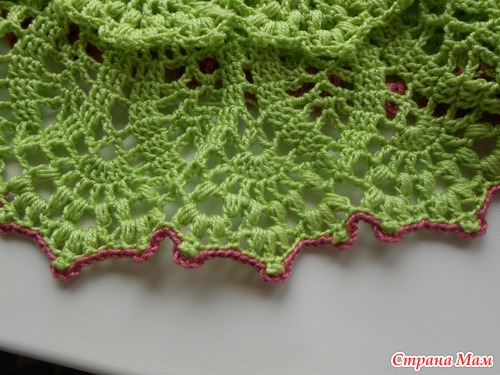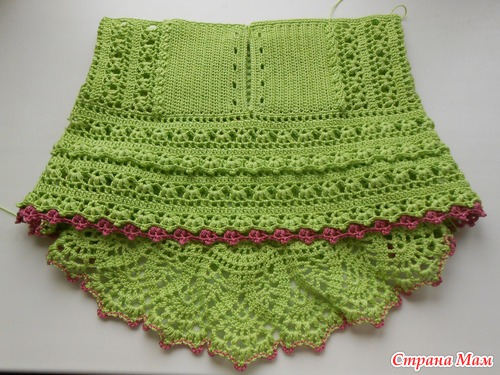 source: make-handmade.com