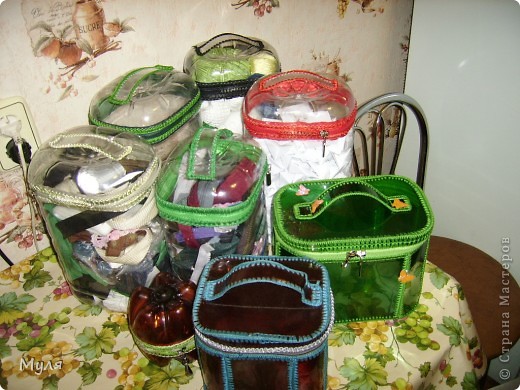 Recycling plastic bottles, making plastic boxs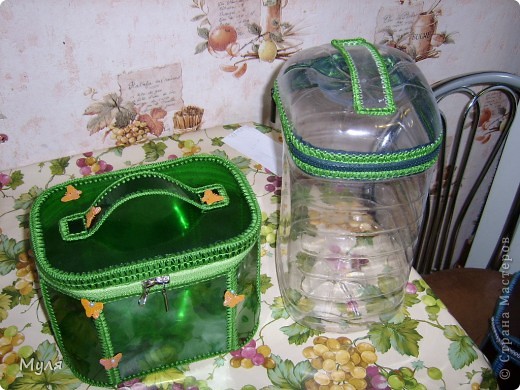 The container will need two five-liter plastic bottle cut so it is important to obrazom. Ochen cap was cut as low as possible to the bottom, where plastic is very thick and elastic (otherwise when you open the zipper plastic will wrinkle)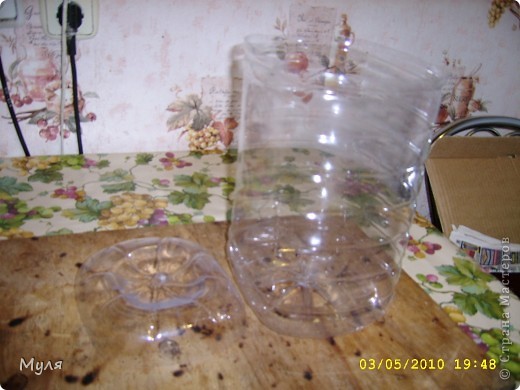 3.
So please be the same thread I do not punch a hole punching use a soldering iron (tip slightly sharpened)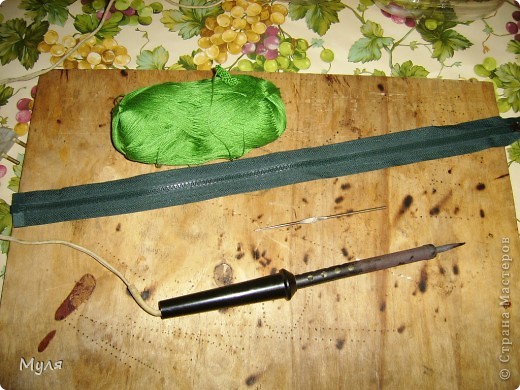 4.
At the edge of the main body and the lid of the container at a distance of 7 mm from the edge and from each other done a soldering iron to the hole (try to do it quickly, with a long contact with the hot plastic deformation). Doing handle, combine and make holes in the lid.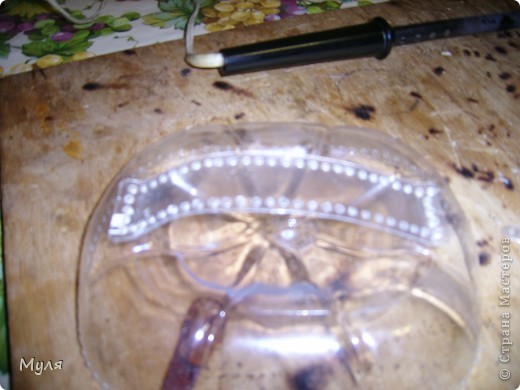 5.
Undergirding the resulting piece.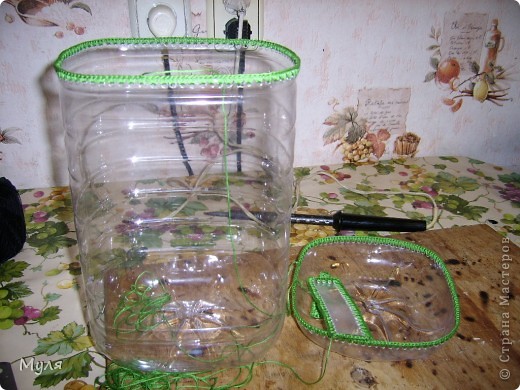 6.
Sew a double seam.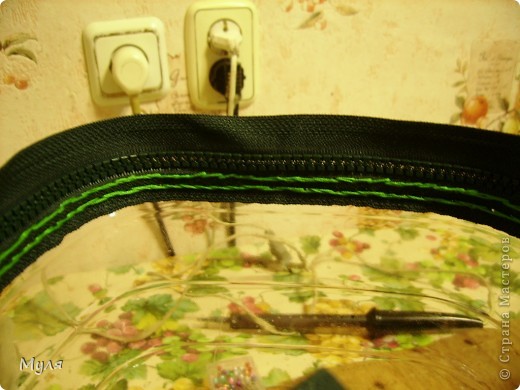 7.
first seam treading on the edge of the knitting, the second hole.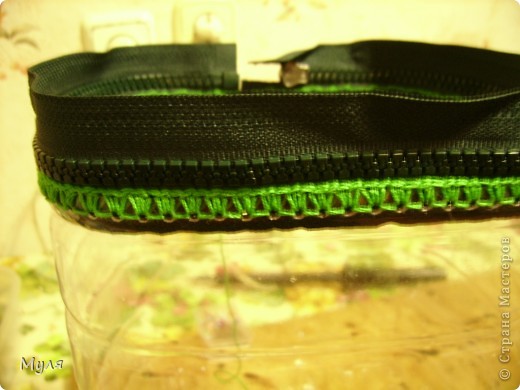 8.
Sew the handle (it is required for easy opening and carrying)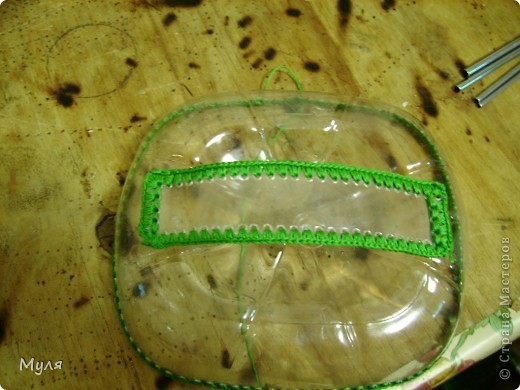 9.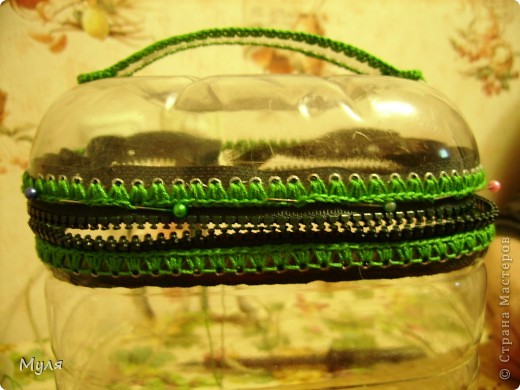 10.
Back to hide the seam sew zip tie round plastic strip (1 cm of width to length with a hole in the middle)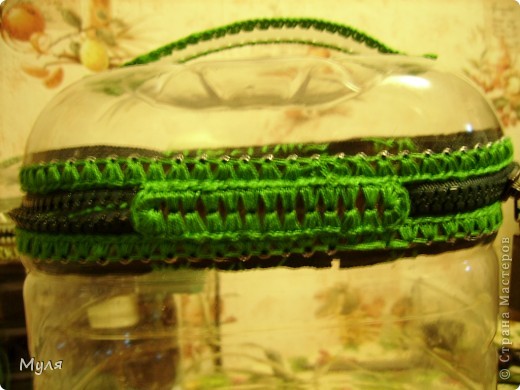 11.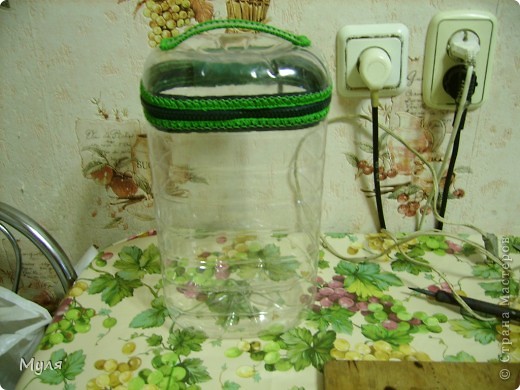 12.
For cosmetic preparing a pattern (I painted on the eyes) I guess you can use templates and boxes of cards.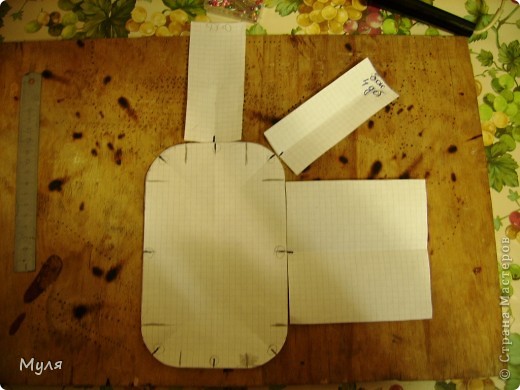 13.
For all parts except the sidewalls cosmetic plastic pile concave parts to each other.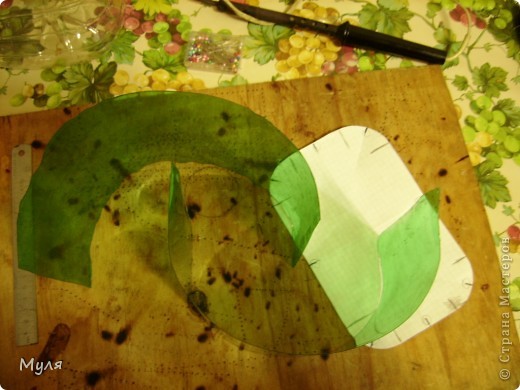 14.
Further, under a layer of plastic box and presses a pattern ruler, performed otverstiya.Mozhno use and pattern of thick cardboard overlaid on top of raboty.Pri making holes on the edges of nodules formed plastic that I cut with a knife holding it at a slight angle.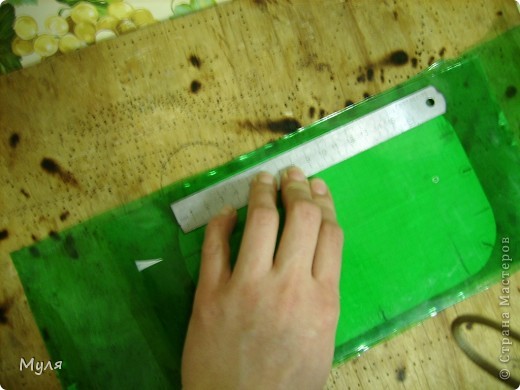 15.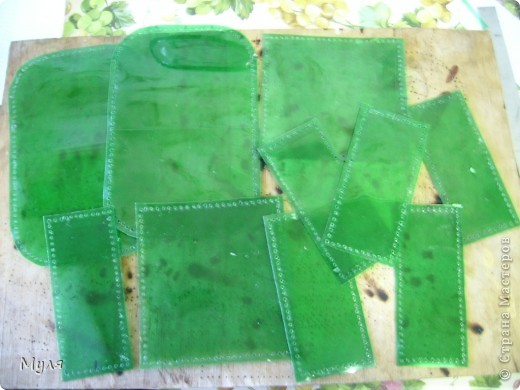 16.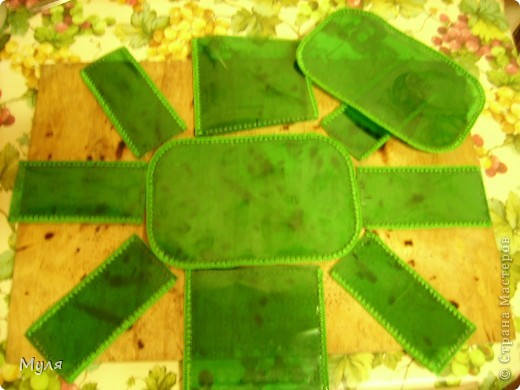 17.
Сшиваем.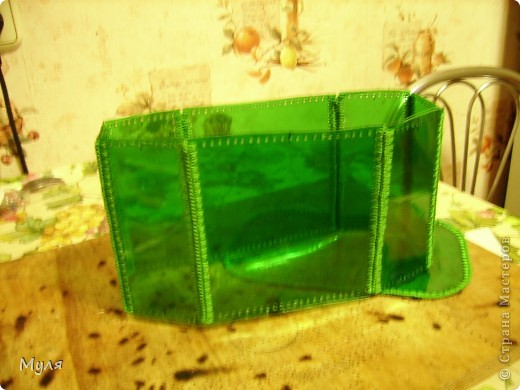 18.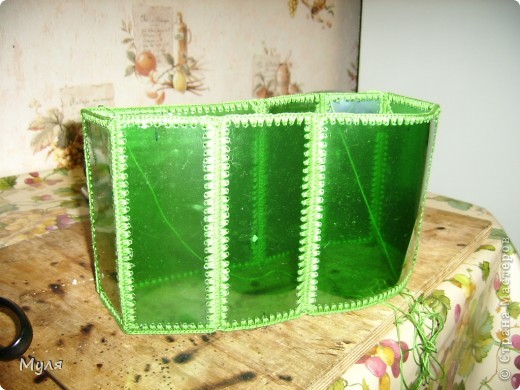 19.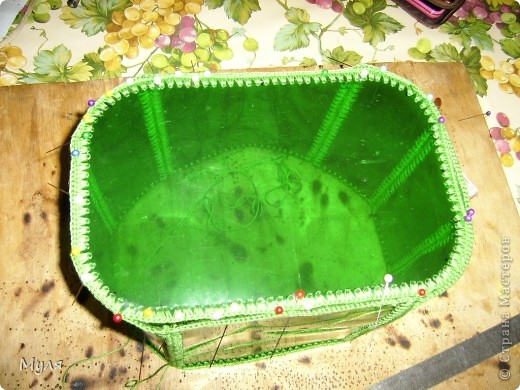 20.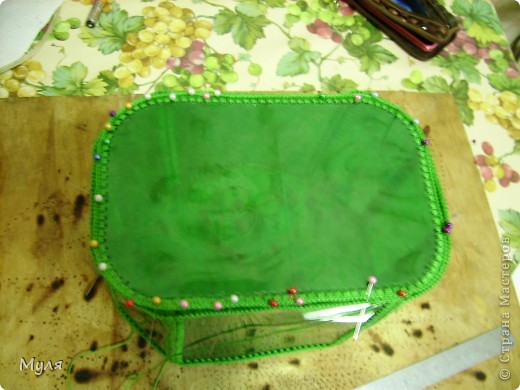 21.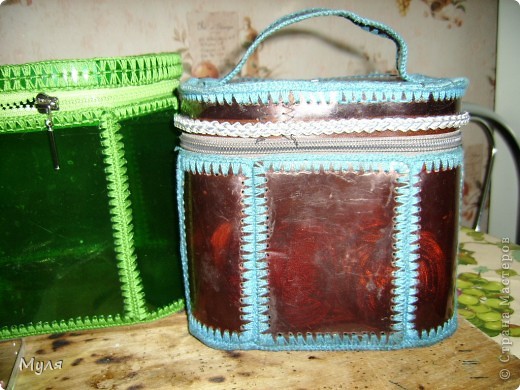 22.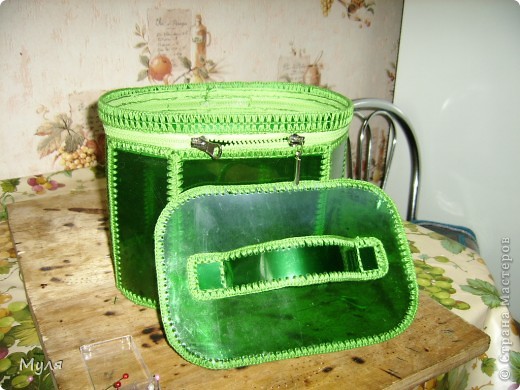 23.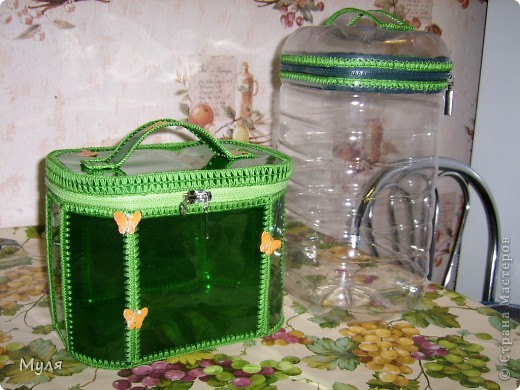 24.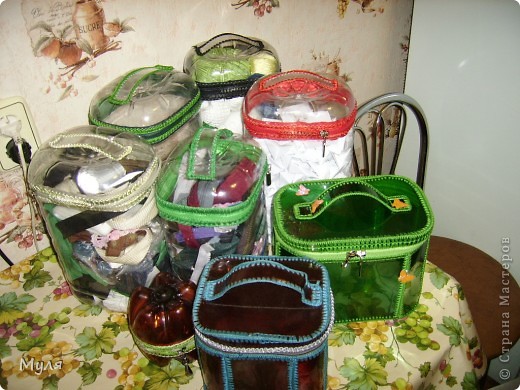 Photo: http://stranamasterov.ru/user/3383
source: mtdata.ru